Blog
by Jason Lowe-Power
After much waiting, and a few surprising issues, gem5-20.0 has been released! The master branch of the gem5 repo now points to the gem5-20 release instead of the gem5-19 release.
Thank you to everyone that made this release possible! This has been a very productive release with 84 issues, ab...
Read more...
---
by Bobby R. Bruce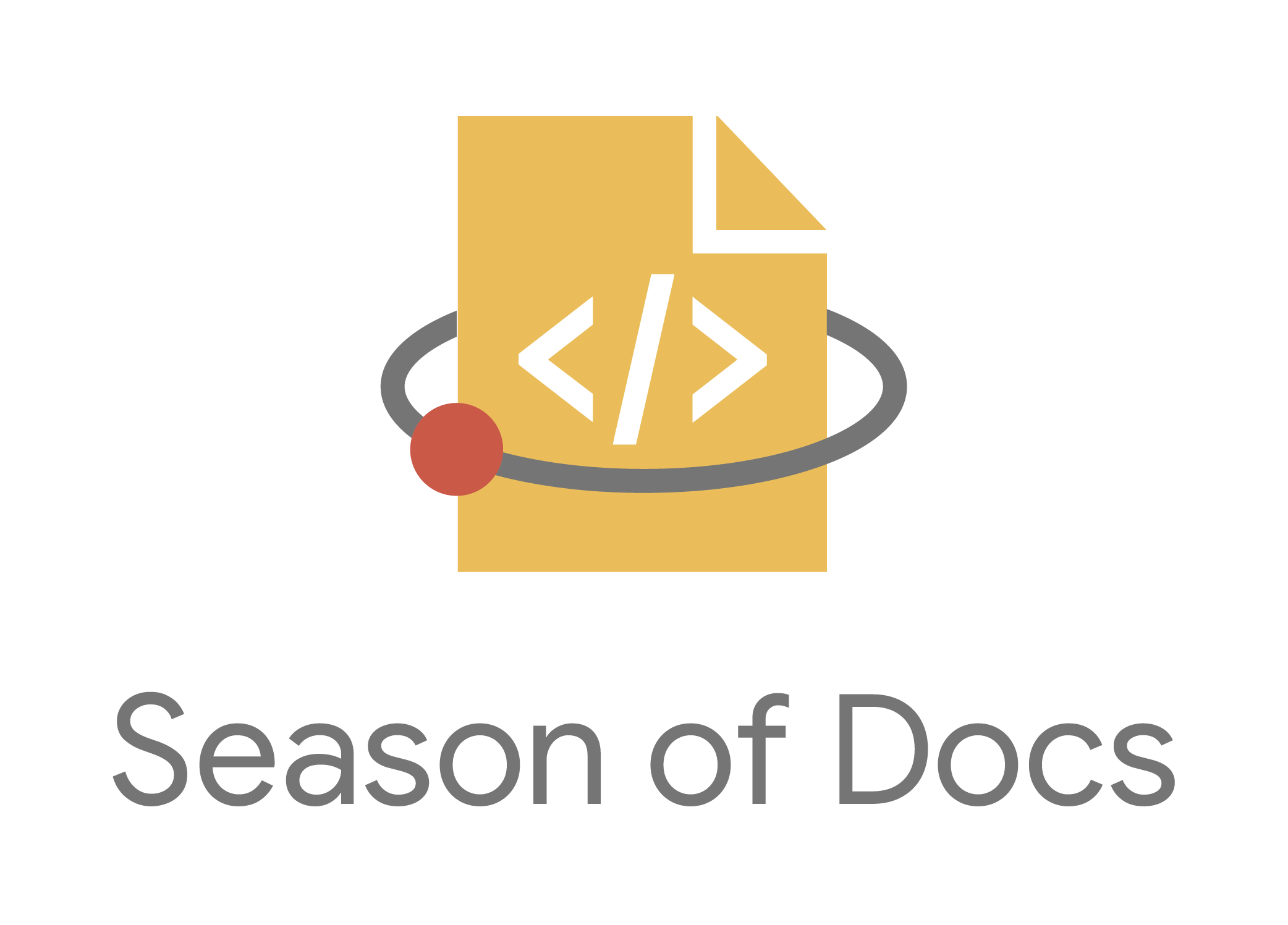 We are pleased to announce that the gem5 project will be participating in this year's Season of Docs. Season of Docs is a program, run by Google, with the goal of fostering collaboration between open source projects and technical writers.
In this blog post we shall outline who we are and what kind of projects we are looking for technical writers to undertake. Durin...
Read more...
---
by Ayaz Akram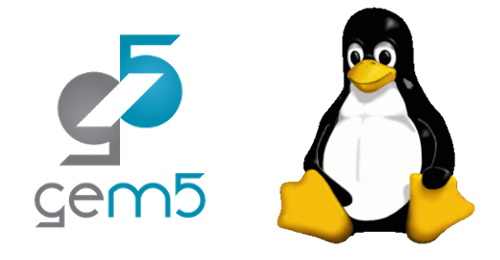 The frequency of changes pushed to gem5 is increasing with time. This makes it important to have an up-to-date idea of what is working with gem5 and what is not. The booting of the Linux kernel is a very important benchmark to ascertain the working status of gem5, considering that gem5 is a full-system simulator which should be able to simulate a modern operating system. However, the state of support of latest Linu...
Read more...
---
by Jason Lowe-Power
gem5-19.0.0.0 has officially been released! We're a couple of months behind schedule, but future releases should be better.
The main goal of the gem5-19 release was to test our release mechanisms to make sure that things go smoothly for the first "RE-gem5" release. In this sense, gem5-19 is a major success! We were able to find several bugs in our release methodology that have been worked out. I'm hopeful that the gem5-20 release will ...
Read more...
---
by Jason Lowe-Power
Welcome to gem5's new website! The old wiki has needed a refresh for a few years (see screenshot below), and we're excited to finally have something to share with the community! We hope the new site has better usability and makes it easier to find information about gem5 and how to use it. If you have any questions or comments, don't hesitate to reach out on the gem5-dev mailing list!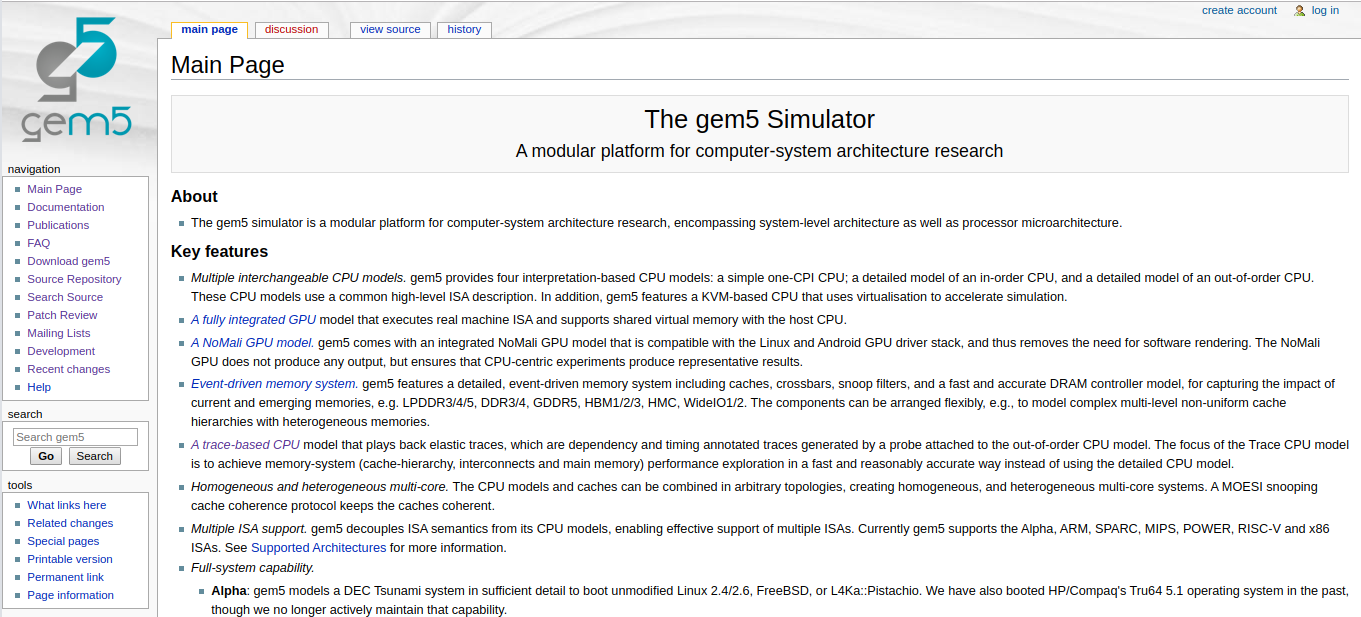 Read more...
---
by Jason Lowe-Power and Matt Sinclair
Note: this post originally appeared on Computer Architecture Today.
RE-gem5 is a directed effort to rejuvenate the underlying infrastructure of gem5. RE-gem5 is not a new simulator or a new project; it is a project to enhance and support the current gem5 infrastructure.
The community-developed gem5 infrastructure is one of the most popular and widely known cycle-level...
Read more...
---
subscribe via RSS